Yoel Zanger, CEO Giraffic
2016 is shaping to be the year of live streaming.  It has been embraced by gaming, social media, traditional sports, live events and most recently, even by the news industry.
But can the technology deliver on its promise and scale to meet growing demand? Every aspect of the experience is affected by bandwidth. Especially on mobile, live streaming presents challenges for achieving even a stable standard definition stream.  Content is being created at the moment it's viewed, which means there are only a few seconds of latency to receive, process, compress, duplicate and display the content.
The Rio Olympics will be the most streamed sports event ever, with 44%
of the fans planning to watch the live games online. Twitter is shaping to be the go-to free platform for sports fans, with the expansion of its live sports streaming rights to NBA, MLS and recently MLB and NHL, beyond the current NFL and Pac-12 deals.  Viewers will experience massive live streaming traffic and extremely crowded networks during peak hours.  Devoted fans would love to get a broadcast-like experience on their mobile and Connected TV devices. But will service providers deliver?
For Smart TV and media streaming devices, streaming UHD 4K is also becoming a requirement: the FCC recommends 25Mbps speed for 4K streaming, while only 24% of US households have connections that exceed 15Mbps. Knowing this, are the content providers setting fans' expectations too high by offering the Olympics in 4K?
Facebook and Twitter turn us all into broadcasters, increasing the live streaming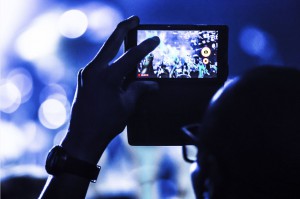 challenges. With over 1.5 billion users on Facebook, and 320 million on Twitter, we will be facing exabytes of live footage making its way to our mobile screens.
While people might tolerate a less-than perfect experience for user generated content, it is unlikely that this will be the case for news coverage or live sports. The collaboration of major streaming platforms (e.g. YouTube, Facebook and Twitter) with live sports and news broadcasters can give viewers more personalized and engaging experience than on TV, but content delivery platforms and network operators will have to make special enhancements and adjustments in order to avoid failures during the stream.  Live video is a double technical challenge. It is taxing not only the cellular networks but the entire delivery infrastructure.  Can content companies rely on robustness of the social networks to hold up in real time? According to recent events and live streaming hiccups, apparently not. Do they have to create their own safety-nets?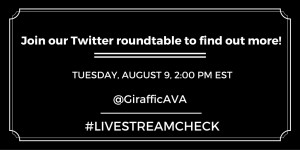 To find out more and take part in this fascinating discussion, we welcome you to join our upcoming Twitter roundtable, on Tuesday, August 9 at 02:00pm EST
Moderated by Giraffic, this one-hour chat will address the live streaming trend, its challenges, opportunities and impact on the entire ecosystem. A wide range of industry experts along with Giraffic CEO Yoel Zanger will share perspectives on live streaming developments and what is needed to ready the technology for prime time viewing, while meeting users' expectations.
We hope you can join us for this insightful discussion.
To follow the conversation and participate you can simply use Hootsuite, TweetDeck or TweetChat. Just enter the hashtag #LivestreamCheck a few minutes before the start time and Giraffic moderator will make the introductions and begin the conversation. Please make sure to include the hashtag with every tweet you post during the roundtable. Otherwise, your comment will not be seen by other participants.
Check out the recap of our previous roundtable here:
#SaveOurStreaming roundtable Twitter chat– A Discussion of the Trends and Technologies Impacting Mobile Video Quality and Growth.