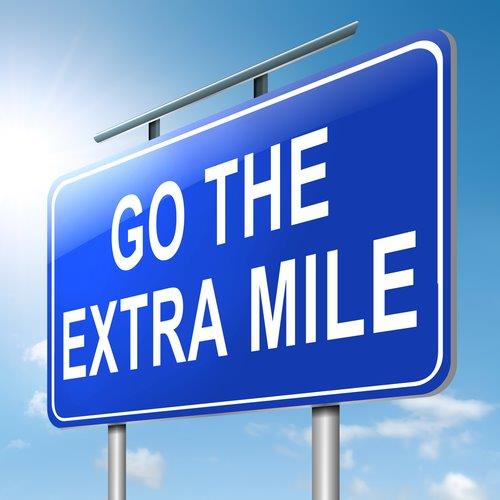 Great breakthroughs often result from going the 'Extra Mile'. The expression, as described in Wikipedia, refers to "acts of service for others that go beyond what is required or expected."
In telecommunications, many have strived to go that extra mile to overcome the stubborn problem of network (especially Internet) congestion. In particular, they have tried to conquer "the Last Mile", a phrase used by the telecommunications, cable television and Internet industries for the final leg of the network, the part that actually reaches the customer." (source: Wikipedia).
Examples include broadband connections of 100+ Mbps and 4G mobile networks of 30Mbps and more. Giraffic Adaptive Video Acceleration (AVATM) is now proposing a term we call "the Last Yard" – that is, the network beyond the last mile, including home devices connected via Wi-Fi. While the pipes running into our homes and personal devices keep getting faster, the user experience related to online content is constantly lagging. Getting to the next level when it comes to smooth, continuous, high-quality content streaming requires a different approach.
Further improving the last mile is no longer enough. The last yard holds one of the keys that are essential to success. Giraffic's AVA software helps optimize the last yard. Integrated into tens of millions of end-user devices worldwide, AVA overcomes in-house bandwidth competition, optimizing routing policies and managing end-to-end buffering to actually increase streaming throughput over any connection.
At CES 2015, many of the leading industry vendors highlighted and demonstrated UHD 4K and 8K products. While increasing video resolution seems to be the latest extra mile improvement, Giraffic AVA allows end-users to actually enjoy these technologies by not only addressing Internet bottlenecks, including the last mile ones, but also by solving the last yard, providing the next leap when it comes to UHD content streaming availability in the home.
AVA enables the smooth delivery of true UHD 4K content in the challenging home networking environment, which experiences constant Wi-Fi packet loss. The AVA technology has proven its ability to sustain 3-4X higher resolution in a congested home network, as well as deliver consistent throughput and quality-of-service, when the end user's device suffers from a weak Wi-Fi signal. Overcoming the last yard bottleneck is the extra mile act needed to bridge the gap between broadcast and online content streaming; the most essential element which can bring the latest technology improvements in video resolution and quality to meet user expectations.