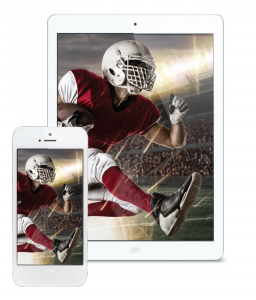 New experience in  mobile video streaming!
Mobile AVA ensures uninterrupted, broadcast-TV quality of streaming video on any device, in any network. 
Extracts faster speeds of cellular and WiFi networks: 3G, 4G/ LTE and public WiFi
Accelerates and improves performance of the leading video streaming protocols (HTTP/S, HLS, MPEG-DASH, Smooth Streaming)
Enables Ultra-HD 4K and HDR streaming
Enables immersive 360° video and VR
Accelerates linear and live streaming by enabling higher quality and reducing buffering.
Can be easily integrated on any mobile device, with any OS
Unlock the full potential of your brilliant mobile displays- gain control over each viewing experience.
Crisp image quality at highest possible resolution
More pixels on the same connection – no compromise on picture quality!
The only mobile HDTV experience
A complimentary software solution for existing infrastructure, operated exclusively from the client-side, Mobile AVA eliminates video viewing frustration regardless of streamed content, consumer location, or device.
Mobile AVA ensures supreme quality video, even when on the go
Tackles the unique challenges of mobile networks- 3G, 4G/LTE and shared WiFI in crowded places
Comprehensive content & protocol support- acceleration of Adaptive Bitrate (ABR) streaming protocols and HTTP progressive download
Quality-of-Service optimization mechanism minimizes unnecessary bitrate switches, cutting resolution jumps by half
Entirely client-side software solution 
Any platform, device and operating system
No integration on server or network side
Complimentary solution to existing infrastructure (CDN, ISP etc)
No end-user operation: built-in streaming optimization
Mobile AVA enables battery efficient video stream – reduces power waste
Giraffic power efficiency module:
Faster download speeds per watt
Eliminates power waste caused by re-buffering pauses
Enables optimal UHD streaming without sacrificing battery life
Check out our Mobile AVA demo here.
Read more about AVA Technology